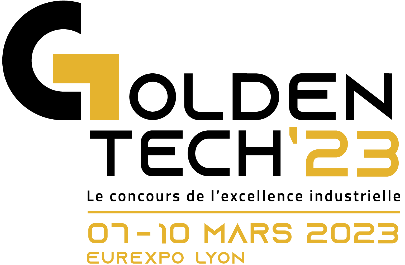 The story of the Industry from design to delivery…

The HEXAGON METROLOGY INTELLIGENCE Group is delighted to sponsor, in partnership with POLYWORKS EUROPA, Golden Tech 2023's Metrology section.
What is Golden Tech?

The Golden Tech concept consists of getting all industrial process professions together for a challenge based on a common theme: Hydrogen cars.
Two outstanding cars will be on display.
Who can apply to take part?

Participants will be assessed on their skill and expertise during this continuous show. The aim is to shine a light on their Business, promote their profession, and highlight the industry's professions.
2 hours of challenge/participant split over 4 days.
The theme will be revealed 1 hour before the challenge commences.
€1000 is awarded to the winner!

Everything is set up to facilitate your participation.
Target profile: CMM inspection metrologist with polyworks (measurement arm or laser tracker) expertise.
To sign up, please complete the form on the www.goldentech.fr website (in the "Participants" section).

How does your Business benefit?

You will benefit from exceptional visibility at France's largest industrial trade show.
Digital visibility (social media posts, newsletters, etc.)
Access to the Golden Tech communication kit (logos, banners, official clothing, etc.)
Promotion during the Global Industrie trade show (special TV channel for the challenge broadcast live at the trade show, etc.)
Networking (lunches, receptions, etc.)
Free use of official photos and videos of the challenge, etc.
And many more…